Moving is both exciting and stressful. You'll be so relieved once you're all settled inside your new home, but there is so much work to do before that point. It can be helpful to have a checklist that lists all of the places where you'll need to change your address.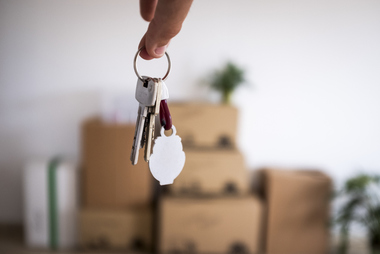 Doing so will ensure that everything arrives at your new home rather than being shipped to your former place of residence. Here are the key areas to pay attention to when changing your address.
The post office
The easiest thing to do is change your address with the U.S. Postal Service. That way, if you forget to change your address anywhere else, the forwarded mail will still get to you for a few months at the very least. Visit the USPS website to make your change online.
The IRS
You'll also need to change your address when it comes to your taxes. If you have an accountant, speak with him or her regarding your new change of address. Alternatively, you can visit the IRS website to learn more about how to go about changing your address with the Internal Revenue Service.
Social Security
For people who are employed, changing your address with your employer is sufficient. If you're collecting Social Security payments, contact the agency directly to change your address and ensure that you continue receiving your benefits.
Utilities
When you move, you'll need to set up your new utilities. Contact each directly, including power, gas, cable, and water companies, and change your address. Many have online change-of-address forms, or you can talk to a customer service rep on the phone.
Insurance
Don't forget to change your address with your insurance companies.
Homeowners'
Auto
Healthcare
Your address will need to be changed with your homeowners' insurance provider, and you will need to sign a new policy as well. Luckily, your auto insurance may be bundled with it to make the process easier. In terms of your health insurance, you can change your address directly with your insurance company, through the Affordable Care Act marketplace, or via your employer.
Your workplace
If you're employed, make sure you change your address with your company as soon as possible. Whether it's for a business you own or with an employer you work for, your address needs to be updated so that your paychecks and benefits are properly addressed to you. Change your address right away to ensure that you get your W-2 on time as well.
Online shopping
If you shop online, don't forget to change your address when you place orders. If a package is accidentally sent to your former address, you might not be able to get it back. In an effort to avoid any mix-ups, minimize the risk by being proactive and deleting old addresses.
Family and friends
Don't forget to give your new address to your friends and family as well. Take care of this step in one fell swoop by sending the same email to all of your closest contacts.
Are you moving soon? We know you have a lot to do, but make sure updating your address across the board is a priority on your to-do list. Contact us today for assistance.